Whether you wish to manage your money on the go or want to enjoy all the perks and benefits – signing up with a Serve Account will surely bring you many benefits. Want more from Serve? Consider applying for a Serve Debit Card.
If you already received a personalized Serve card in the mail, you cannot start using it for shopping and paying bills until you activate the card at serve.com/activate. 
One of the first steps to activate the Serve card is to create an account if you don't have it already. Below, let us walk you through the Serve Card activation process.
How to Set up a New Serve Account?
Check the steps below to set up a new account with Serve.
Open a web browser and visit the Serve Sign-up page.
Enter Username. (You will use this username to sign in to your Serve account.)
Next, provide a valid email address. (You will receive an email to verify your account).
Confirm your email address.
Now, enter a Password and Confirm the Password.
Click the Next button.
Provide your details – First, Last Name & Address.
After entering the information, review it, and confirm.
How to Activate Your Serve Card (Amex & Visa) at serve.com/activate
Here's a step-by-step guide to activating your newly received Serve Prepaid Debit Card.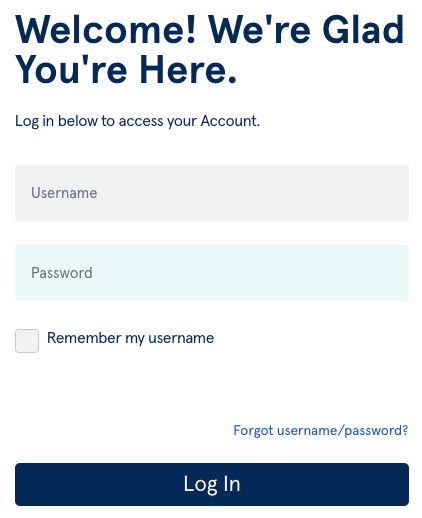 Launch your regular web browser and access serve.com/activate.
Enter the login details – Username and Password.
Click login to access your Serve account.
Look for the card activation option in your account.
You will see the Activate your Card button as you scroll past the first notification.
Click the Activate button and enter the required details, such as your name, card number, CVV, last 4 digits of SSN, etc.
After successful card activation, you can start using it for shopping where Serve is accepted.
The above online activation method is easy. However, if you don't have access to the Internet, you may use your phone to activate the card. It is the traditional way to activate your Serve card. Check the steps below.
Steps to Activate Serve Card Over the Phone
Keep the Serve Card details handy before dialing the Customer Service number.
Call Server Customer Service (1-800-954-0559) from your registered mobile number.
Stick to the on-call instructions and enter the details when prompted.
Your card will be activated right on the call.
Note: If you own a Serve Pay As You Go Visa Prepaid Card, you can activate it by dialing 1-833-729-9646.
How to Register For a Serve Card?
Here are a few details to keep in mind before you start.
Are you 18 years old? If you reside in Nebraska and Alabama, you must be at least 19 years old to open an account.
Also, you must have a valid email address. (Make sure your email address is working.)
Your Social Security Number is required.
If you confirm the above details, go to the Register Your Card page. Then, click the Next button to start the card registration process. It is a three-step process – Account Setup, Personal Details, and Review Information.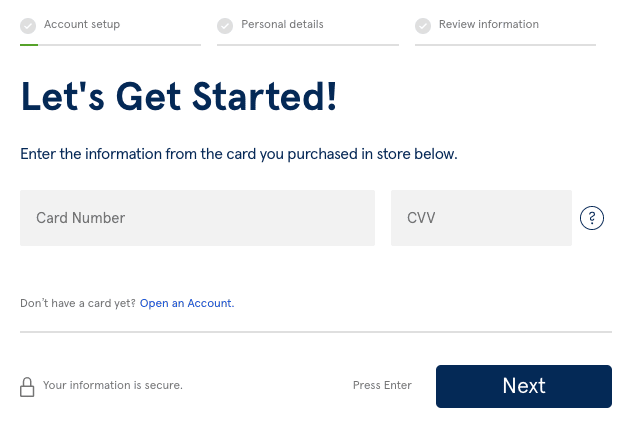 Account Setup –
Enter your card number and CVV details in the required fields.
Click the Next button to go to the next stage.
Personal Details –
Here, enter your First Name, Last Name, Address, etc.
Click the Next button to go to the next stage.
Review Information –
After providing all the required details, go through them once to ensure you haven't provided incorrect information.
Follow the on-screen instructions to complete the process.
---
Serve Card – Perks and Benefits
You will enjoy a myriad of benefits and services once your card is active.
Purchase Protection
Fraud Protection
FDIC Insurance
Emergency Assistance
Roadside Assistance
Type of Serve card –
Serve American Express Prepaid Debit Accounts
Serve Pay As You Go Visa Prepaid Card