Real-Debrid is a downloading service that allows you to download any files almost instantly using your internet speed. In addition, it offers a wide range of unrestricted hosts so that you can download your files without any restrictions.
Using Real-Debrid, you can find high-quality, reliable streams and be assured that the best links are available when trying to download media files and content. It also helps enhance buffering for Streaming Apps and Kodi Addons that provide streaming content. 
If you recently purchased a subscription from Real-Debrid.com and want to use it on your streaming player like Roku, Fire TV, etc., you need to activate your device on real-debrid.com/device using an authorization code.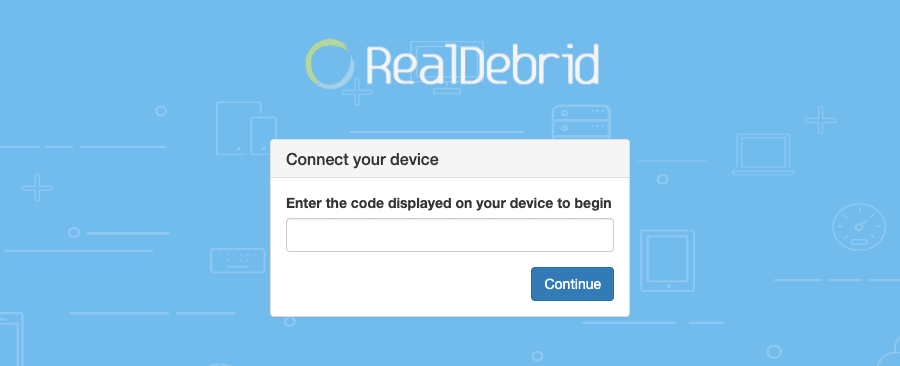 Guide to Activate Real-Debrid on Kodi via real-debrid.com/device [2023]
The following information will help you set up Real-Debrid on your device using the Kodi add-on. However, it is to be noted that not all Kodi Add-on interfaces are the same and can be a bit different from the instructions provided below.
To begin with, first register for a Real-Debrid account if you haven't created one already.
Next, open The Crew Kodi add-on on your device. Alternatively, you can also consider any add-on you prefer.
Then, scroll down and select the Tools option.
On the next screen, select the Resolve URL: Settings. Some add-ons use URLResolver dependency instead of ResolveURL, so choose accordingly.
Select the Universal Resolvers > (Re)Authorize My Account under Real-Debrid.
Selecting this option will display an activation code on your screen. (Make sure you enter the code manually on real-debrid.com/device within 120 seconds)
Note down the authorization code and visit https://real-debrid.com/device on another device.
Enter the code displayed on your device and tap the Continue button.
Now sign in using your Real Debrid login credentials.
If the code is correct, you will see a success message on your screen – "Application allowed, you can close this page."
You can now return to The Crew and select the Search option to watch your desired movies or shows.
After the successful configuration of Real-Debrid on your Kodi app, you will find the Real-Debrid links with "RD" in the link name.
---
How to Create a Real Debrid Account?
To activate Real Debrid on your device at real-debrid.com/device, you must sign up for Real Debrid services and create an account. Let's know how to sign up for Real Debrid –
Visit real-debrid.com and click on the "Sign Up" button in the top right corner.
Select your preferred language and enter your username, password, and email address in the relevant fields.
After accepting the Terms of Service, click the "Sign Up" button. 
Open your email inbox and verify your email address by clicking on the verification link. 
After successful verification, you can log into your Real Debrid account using the credentials. It's time to buy a premium plan using your credit or debit card.
You can now activate Real Debrid on Kodi and start using the services.
---
What are the Real-Debrid Premium Membership Plans?
Read Debrid offers 4 premium plans to enjoy a full-featured Real Debrid service. Here is the list of the plans:
| Plan | Pricing | Fidelity Points |
| --- | --- | --- |
| 15 Days | $4 | 150 |
| 30 Days | $5 | 200 |
| 90 Days | $11 | 450 |
| 180 Days | $20 | 800 |
---
Frequently Asked Questions
Can I use Real Debrid for free?
You can use your free Real-Debrid account only during the Happy Hours between 6 AM and 12 PM Central European Time (5 AM to 11 AM GMT).
On how many devices can I use Real Debrid services?
You must create a new account for each device to access Real Debrid on multiple devices. Only one user can be logged in to an account at a time.
How to get Real Debrid on FireStick?
As the Real Debrid app is unavailable on Firestick, you need to sideload the app onto your device. To sideload the app on Amazon Firestick, download it from a third-party website and install it on Firestick. After installation, generate an authorization code and activate your device at https //real-debrid.com/device.