January 6, 2022 / Admin
Having a Roku device can be a wonderful thing. If you are a cord-cutter, you get to enjoy a plethora of free Roku channels. While streaming movies, shows, and live TV is common and can be done anywhere, Roku leaves no stone unturned to impress game lovers. Apart from just streaming video and audio content, Roku is a perfect platform to play games unless you own a PS or Xbox.
The Roku Channel Store is home to numerous free, paid, and freemium Roku games. Let us give you a glance at the best games app on Roku in 2022.
Best Roku Games for Every Game Lover
If you have never tried your hands at games on Roku, why not give it a shot? Although you might not get the same quality as AAA video games, you won't be disappointed. Here, we bring you a list of the top 5 games on Roku.
Air Hockey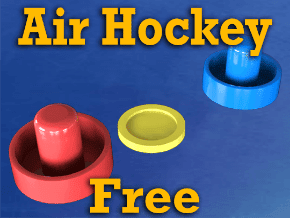 Do you want to play Air Hockey against the computer with no ads? The paid version won't make a dent in your pocket. The ad-free version of the game costs only $0.99/ month. If you don't want to spend a dime, try the other version of the game. The Air Hockey game app can be installed and played with your four friends. But your experience may get hampered due to the influx of ads. Here's how to add Air Hockey to your Roku device –
Navigate to the Roku Channel Store from the home screen.
Type Air Hockey and click the Add Channel button.
Launch the app and enter the log-in details.
You are ready to play the game.
Galaga ($4.99)
Developed by Bandai Namco, Galaga will find a place in your Roku if you like Space Invaders. It is "one of the longest-running hits in arcade history." There are 250 levels. As you pass each level, you gain more and more power to succeed.
Go to the Roku Channel Store and search for Galaga.
You will need to install the app by clicking the Add channel button.
Launch and log into the app to start the game.
Tiles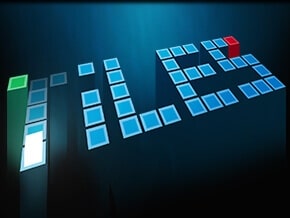 This unique action-puzzle game was designed by Romans I XVI Gaming. It will allow you to play an endless amount of puzzles. Here, you can create your own puzzles and share them with the world if you want. Great fun stuff!
Navigate to the Streaming Channels.
Select Search Channels.
Type Tiles and click Add Channel to install it.
Also Read –
Best Weather Channels on Roku
Downhill Bowling 2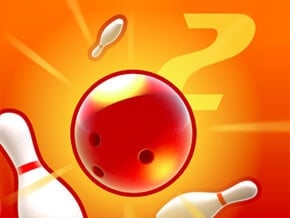 Imagine "racing down the slopes, charging up ramps, and blasting through pins." Downhill Bowling 2 is one of the intriguing games that you will love to play if obstacles, slopes, different terrains, slopes, etc., fancy you. The game costs you just a minimal $1.99 while you keep collecting coins while earning as many points as you can.
To get the Downhill Bowling 2 game on your Roku device, you need to first go to the home screen of your streaming platform.
Navigate to the Streaming Channels > Search Channels.
Type Downhill Bowling 2 using the virtual keyboard and install the app.
Super Stickman Golf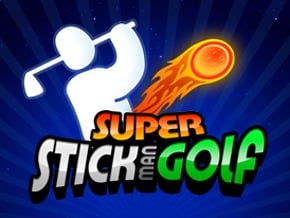 Super Stickman Golf is no ordinary golf game. Instead, it is an award-winning golf puzzle game that leaves no stone to challenge you to make par on 32 outstanding courses. You will be challenged at every stage. So, apply some physics, collect special abilities, and use power-ups to shave strokes off your score.
Installing the Super Stickman Golf game app on your Roku is simple.
Press the Home button to navigate to the home screen.
Go to the Roku Channel Store to download the app.
Open the app and start the game to earn achievements along the way.